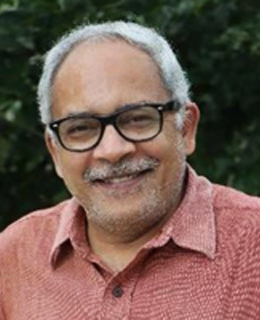 Saumen Majumdar
Economics & Public Policy
Ph.D (IGIDR, Mumbai), M. Sc (University of Calcutta)
+91 431 250 5011
saumen@iimtrichy.ac.in
Saumen Majumdar completed graduation (BSc) in Economics with Physics and Mathematics as allied subjects from Calcutta University and also Masters (MSc) in Economics with specialisation in Econometrics.Completed Post Graduate Diploma in Development Policy (MPhil) as well as Doctoral dissertation from Indira Gandhi Institute of Development Research (IGIDR, Mumbai). He has widely published in peer-reviewed journals such as Journal of Quantitative Economics, Journal of Forecasting, IEEE Transaction on Power Systems, etc.
Saumen Majumdar joined the Indian Institute of Management at Ahmedabad as Assistant Professor and taught courses in economics and energy both at post-graduate and doctoral level. Later joined GE Capital International Services, and was member of the team to rebuild existing credit scorecards. He was then associated with Centre for Infrastructure and Regulation at National Council of Applied Economic Research as Senior Economist, and worked on various infrastructure issues such as fixing fares for the proposed Bangalore and Hyderabad metros, proposing concessions for road tolls on National Highways, delineating infrastructure policies for the newly formed state of Chhattisgarh, outlining framework for design of electric markets in India, devising energy policies for India in the context of peak oil and outlining public policies for enhancing rural housing in India.
During his stay in this institute, he has taught all the core courses in the Economics Area (Microeconomics, Macroeconomics in the Global Context and Indian Economy) and an elective course on Econometrics.